Plans
With the construction of the new junction south of Grantham on the A1 completed, Grantham Designer Outlet Village is one of the few Outlets in the UK to have both visibility and direct access from a major highway.
At Grantham Designer Outlet Village we're creating a state of the art retail destination that will transform our visitors' shopping and leisure experience.
Inspired by the surrounding countryside, our buildings are conceived as traditional forms with contemporary finishes and high-quality shop fronts.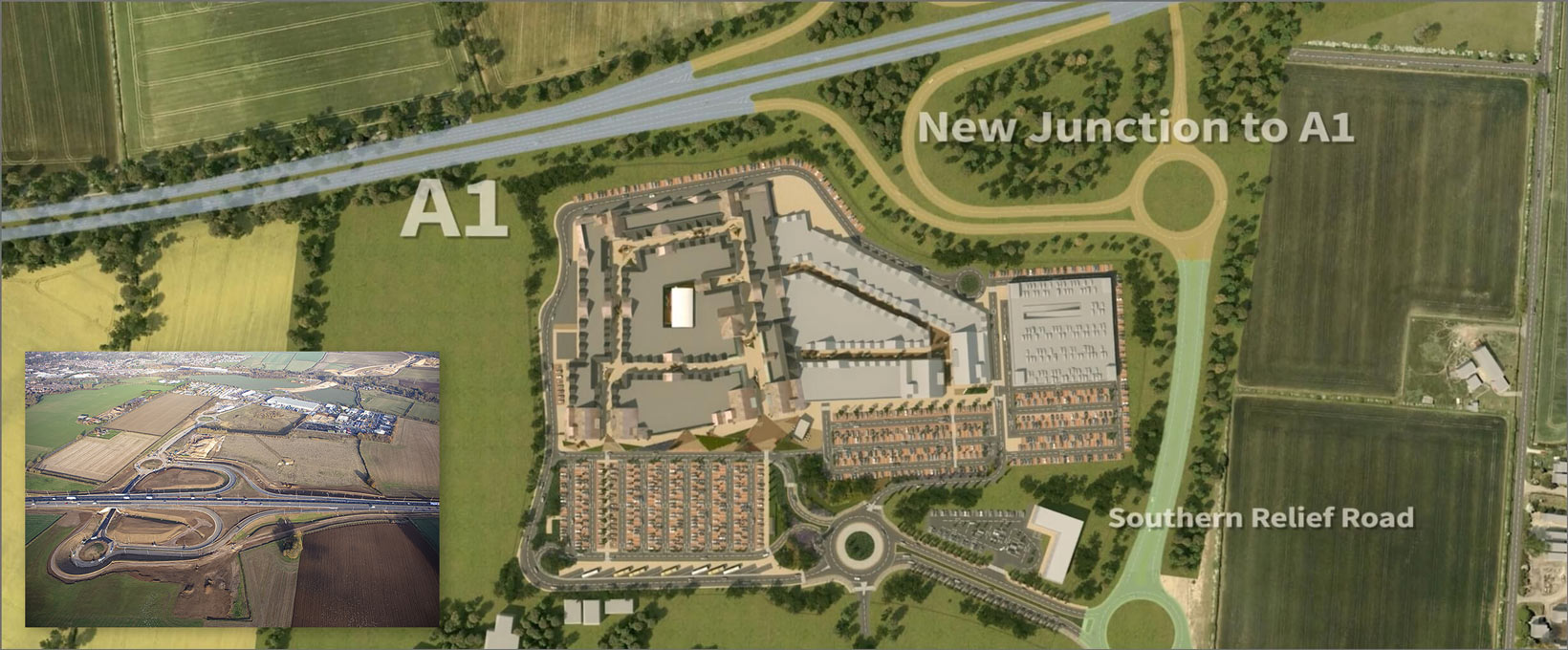 Phase 1
£466/ft²
sales density expected in phase 1
89 units
units on completion of phase 1
193,680 ft²
on completion of phase 1
Phase 2
£578/ft²
sales density expected in phase 2
48 units
total 137 units on completion of phase 2
94,809 ft²
273,022 sqft total on completion of phase 2